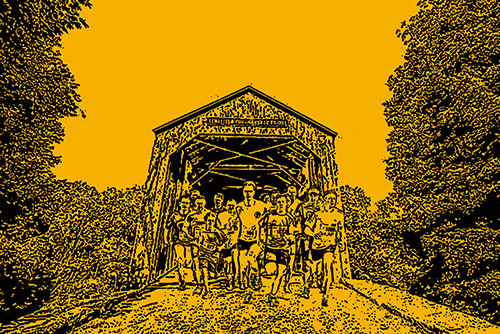 Tyler State Park Location Filming for the Impact Manifesto Short Film
Mass-audience engagement expert Ken McArthur is on a mission to assist local non-profit organizations in building awareness for their good work while meeting – and exceeding – their 2015 fundraising goals. To successfully achieve this objective, McArthur and his team of cinematic experts, will begin filming on The Impact Factor Movie with a simple message,"You make a difference whether you want to or not."
According to the National Philanthropic Trust, $241.32 billion was given by individual donors in 2013, a number representing 72% of the total of charitable contributions.
One of the non-profits to benefit from Mr. McArthur's film endeavor is local resident Sean McCollough's Young Eagle Entrepreneurs Program. This live, hands-on apprenticeship program prepares deserving young men and women around the world to be productive and respected members of society through business ownership and mastery. Other non-profit organizations interested in becoming recipients of this effort are encouraged to contact Mr. McArthur.
McArthur's impact message has carried his success through decades as a change-maker, personal mentor, and best-selling author. "We impact thousands just by existing," McArthur advised, "and we each carry within us the ability to have immeasurable impact on the people around us. This movie will capture my direct ethos: why not make your influence a positive and powerful one?"
Phase One of the production will begin as a short film to showcase McArthur's world renowned Impact Manifesto. A full-length feature film will follow titled, The Impact Factor Movie. The actors and production crew include members of The Philadelphia Filmmakers' Meetup group.
Volunteer Child Actors, Extras, and Runners Wanted
We are filming on location for the Impact Manifesto Short Film in Tyler State Park on Sunday, July 12th, 2015.
The scenes we are filming include a small group of runners, running through the park and a covered bridge in the park.
We want to use several children in the scene, but it's a simple shot of them running with the group and then some jumping in the air.  No talking required.
Call time is 8 AM.
Runners, Crew and Actors should meet at the Boat House Area.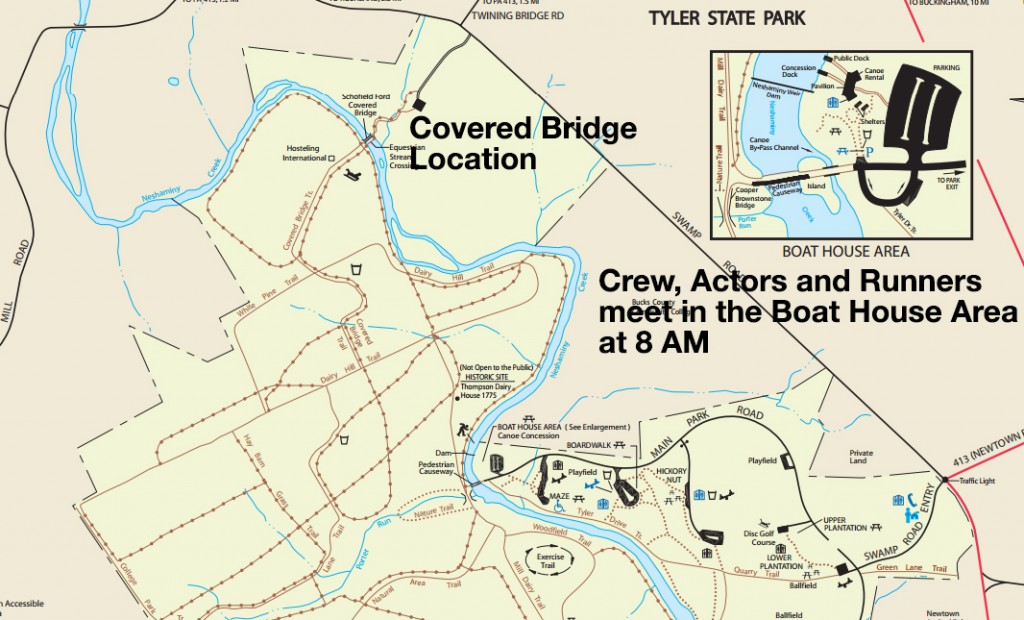 We will be filming in two primary locations within the park.
1. The trail along Neshaminy Creek.
2. The Schofield Covered Bridge.
Actors, Extras and Runners please do the following:
1. Sign and return the following agreement to ken@kenmcarthur.com.
http://kenmcarthur.com/VolunteerActorAgreement.pdf
2. Come in your running gear ready to film at 8 AM to the Boat House Area.
Just to be crystal clear …
Unfortunately, we are not in a position to offer you anything for working on this project.  You will even have to bring your own lunch. Every resource we have is going into making this happen.
There isn't a budget for this project.
This is a volunteer project designed to benefit over 100 non-profit organizations.
Everyone involved from the meetup group and the rest of my team — including over 100 people on our social media and publicity team — are volunteers.
We are not paying anyone for working on it or giving guarantees of any kind.
See you at the shoot!